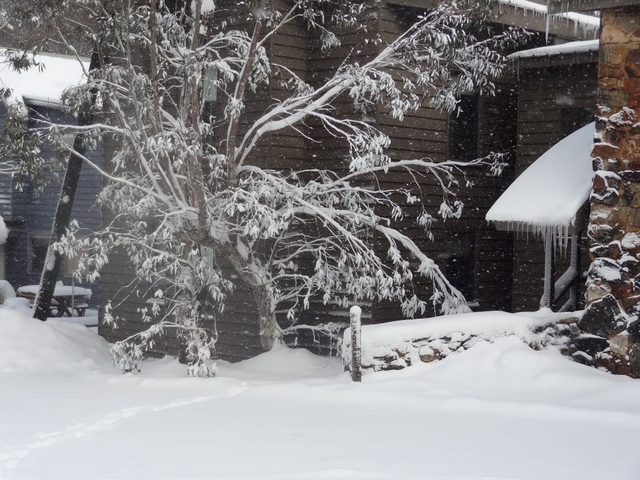 Dinner Plain is a small town with a unique architectural style sympathetic with the Victorian alpine environment
It is 11 km east of Mt Hotham along a flat sealed road and 11 km west of Mt Hotham airport.
There are cross country ski trails trails including a link to the Mt Hotham trails. A regular bus service in winter to and from Mt Hotham and the airport.
Dinner Plain has a health spa and gym including an indoor pool, several restaurants and bars, a general store and has facilities and accommodation available in all seasons.
Easy access: You can drive to the front door, unload your gear and then park around the corner, adjacent to the lodge.
Easy drive: Mt Hotham is only 10 minutes away by car or bus on a road which is neither steep nor twisty
All season resort: Dinner Plain is popular for summer activities in the high country, especially for Christmas/New Year, Easter and long weekends
Live in Manager/Cook
Dinner included: In winter 6 meals per week are included in the very reasonable tariff.
Family friendly: Children's dinner at 6pm, adults at 7pm
Ensuites in all bedrooms
Secure ownership: Unlike other Australian ski resorts Dinner Plain village is freehold land. Members are shareholders in the lodge and the land it stands on, avoiding the lease issues that other lodges have to deal with.
Easy to join: The cost of the share purchase can be broken into installments
Shares can be sold: Almost the full cost can be recovered with the sale of a share. Unlike many clubs, there is no large non-refundable joining fee. Only a small $250 fee is non-refundable.